NATURE ENVIRONMENT
We are committed to preserving the gorgeous natural setting we inherited from. This is a daily concern for our teams to care for it and improve our eco-citizenship.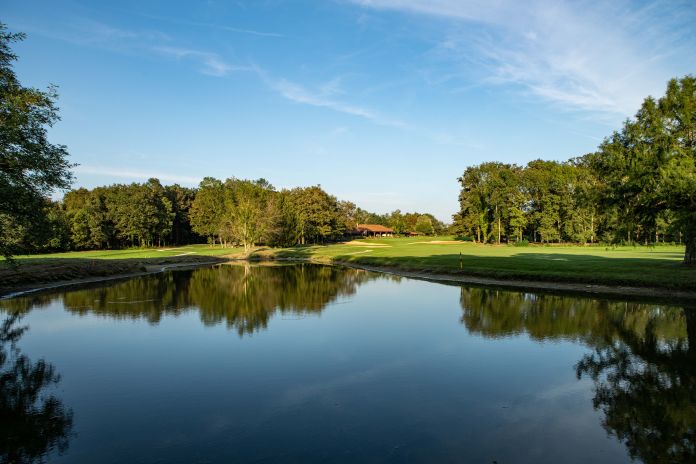 RESPECT FOR THE ENVIRONMENT
our actions
Among things that matter of lot to us is working with suppliers from the region and get locally produced French supplies as much as possible. All our providers are carefully selected, in the Auvergne-Rhones-Alpes region for the most part, in order to foster mutual support between different occupational activities.
We welcome during the summer months, on our courses, 12 goats. You will be able to see them during your journey!
A partnership that allows us to maintain our undergrowth, and to provide them with fresh grass on a daily basis.
Aiming at not throwing anything away anymore, we have implemented various collecting systems and have reconsidered out waste management method.

We have also introduced compost containers that later go feeding the earth back.

As far as plastics consumption is concerned, referring to water bottles notably, we have decided to remove those completely in 2021 and have opted for bottles of micro-filtered still and sparkling water, which are made of glass and are reusable.
Our gardener teams look after the Golf just as they do with their own private gardens and thoroughly care for it each day.
We favour natural, eco-friendly products that are not harmful to our land, but also preserve all animals living on the domain.
We are extraordinarily lucky to host on our domain these many different bird species that are swans, ducks, herons and so on, but also, more secretly, some rare amphibian species.